2 tags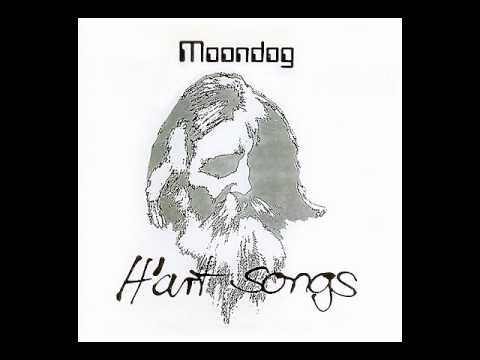 2 tags
"Art has to reveal to us ideas, formless spiritual essences. The supreme question about a work of art is out of how deep a life does it spring […] All the rest is the speculation of schoolboys for schoolboys." —Ulysses, pg. 181
1 tag
1 tag
2 tags
3 tags
1 tag
We will exhaust the age. After us not another book—not for a generation at least. Heretofore we had been digging in the dark, with nothing but instinct to guide us. Now we shall have a vessel in which to pour the vital fluid, a bomb which, when we throw it, will set off the world. We shall put into it enough to give the writers of tomorrow their plots, their dramas, their poems, their myths,...
1 tag
2 tags
As Boston has bravely demonstrated, only by terrifying itself to the point of paralysis can a city truly vanquish the terrorist. 
1 tag
3 tags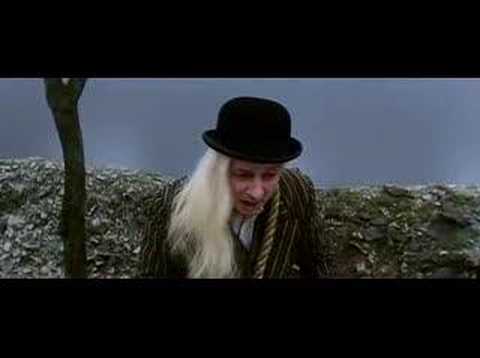 2 tags
Because maybe posting this will be the necessary...
"The higher truths are, the more cautious one must be with them; otherwise they are converted into common things, and common things are not believed." —Nikolai Gogol, "A Question of Words"
2 tags
i wish you could sprout.
2 tags
3 tags
"The Rue of Ruby Whores"  - Michael...
1 tag
If I were doing my Laundry I'd wash my dirty Iran I'd throw in my United States, and pour on the Ivory Soap, scrub up Africa, put all the birds and elephants back in the jungle, I'd wash the Amazon river and clean the oily Carib & Gulf of Mexico, Rub that smog off the North Pole, wipe up all the pipelines in Alaska, Rub a dub dub for Rocky Flats and Los Alamos, Flush...
"La Mer (El Mar)" done by Julio...
1 tag
A photograph is a universe of dots. The grain, the halide, the little silver things clumped in the emulsion. Once you get inside a dot, you gain access to hidden information, you slide inside the smallest event. This is what technology does. It peels back the shadows and redeems the dazed and rambling past. It makes reality come true. —Underworld, Don DeLillo (pg. 177)
1 tag
It's the special skill of an adolescent to imagine the end of the world as an adjunct to his own discontent. —Don DeLillo, Underworld pg.88
1 tag
1 tag
If he could only keep surprising her, she would have a reason to love him forever. -Libra, Don DeLillo
2 tags
The thing about bitterness is that you can work on it, purify the anguish and the rancor. It is an experience that holds out promise of perfection.  —Libra, Don DeLillo (pg. 180)
2 tags
At twenty years old, all you know is that you're twenty. Everything else is a mist that swirls around this fact. —Libra, Don DeLillo (pg. 165)
1 tag
It is like the shadow of his own life keeps falling across his path. —Libra, Don DeLillo (pg.133)
1 tag
Maybe what has to happen is that the individual must allow himself to be swept along, must find himself in the stream of no-choice, the single direction. This is what makes things inevitable. You use the restrictions and penalties they invent to make yourself stronger. —Libra, Don DeLillo (pg. 101)
1 tag
Naomi  - Jeff Mangum, Live at Jittery Joe's
3 tags
1 tag
"The writer of prose can only step aside when the poet passes." —W. Somerset Maugham
2 tags
…but by then it was too late, when it wouldn't stop and they couldn't make it the child had learned to leave himself and watch the whole rest unfold from a point overhead, and whatever was lost never thenceforth mattered, and the child's body expanded and walked about and drew pay and lived its life untenanted, a thing among things, its self's soul so much vapor...
1 tag
Thunderous sparks from the dark of the stadiums, the music and medicine you needed for comforting, "So make all your fat fleshy fingers to moving and pluck all your silly strings and bend all your notes for me." (Soft silly music is meaningful, magical) The movements were beautiful all in your ovaries, all of them milking with green fleshy flowers while powerful pistons...
3 tags
1 tag
. "We are all of us dying of boredom," the woman was saying. "That is the why of the war, the why of the assassinations, the why of the why. Boredom." "The younger ones are dying of freedom," Otto said in a voice flattened by restraint… "The young will save us," the woman said. "It's the young, thank the dead God, who will save...
2 tags
This, my dear, is what they call eternity, my dear, and we're standing at it's edge, my dear, see here, we can watch our words, my dear, (be them harsh, a salvos of sleet, or a sadly falling snow) spiral away, from our mouths (no, dear, don't look down), into that infinite sepia below.
2 tags
…and the tide was way out. 
4 tags
"…for who would want to live in a city whose soldier-police were unjust and intemperate cowards?" —Plato, The Republic, Book II
2 tags
And so but...
For reasons that I hope are obvious, this has more or less become an Infinite Jest/David Foster Wallace tribute blog for the time being. I have seventy pages left to go in the 981-page book (1079 with endnotes), and considering how long it's taken me, and how overwhelmed I've often become not just with its sprawling length but with the demands of its density, that I'm now feeling...
2 tags
The original sense of addiction involved being bound over, dedicated, either legally or spiritually. To devote one's life, plunge in. I had researched this…just the thought of getting up made me glad I was lying on the floor. … I lay in my tight little sarcophagus of space. The horizontality piled up all around me. I was the meat in the room's sandwich. I felt awakened...
2 tags
It now lately sometimes seemed like a kind of black miracle to me that people could actually care deeply about a subject or pursuit, and could go on caring this way for years on end. Could dedicate their entire lives to it. It seemed admirable and at the same time pathetic. We are all dying to give our lives away to something, maybe. God or Satan, politics or grammar, topology or...
4 tags
marijuana.
It occurred to me that without some one-hitters to be able to look forward to smoking alone in the tunnel I was waking up every day feeling as though there was nothing in the day to anticipate or lend anything any meaning. The implied question, then, would be whether it had somehow become not just the high-point of the day but its actual meaning. That would be pretty appalling.  —Infinite...
2 tags
drugs.
A somehow deliciously symmetrical buzz: the mind floats easy in the exact center of a brain that floats cushioned in a warm skull that itself sits perfectly centered on a cushion of soft air some neckless distance above the shoulders, and inside all is a somnolent hum. Chest rises and falls on its own, far away. The easy squeak of your head's blood is like bedsprings in the friendly...
2 tags
If a halfway-attractive female so much as smiles at Don Gately as they pass on the crowded street, Don Gately, like pretty much all heterosexual drug addicts, has within a couple blocks mentally wooed, shacked up with, married and had kids by that female, all in the future, all in his head, mentally dandling a young Gately on his mutton-joint knee while this mental Mrs. G. bustles in an apron...
2 tags
He could just hunker down in the space between each heartbeat and make each heartbeat a wall and live in there. Not let his head look over. What's unendurable is what his own head could make of it all. What his head could report to him, looking over and ahead and reporting. But he could choose not to listen…everything unendurable was in the head, was the head not Abiding in the Present...
2 tags
He could not fucking deal. He had to build a wall around each second just to take it. The whole first two weeks of it are telescoped in his memory down into like one second—less: the space between two heartbeats. A breath and a second, the pause and gather between each cramp. An endless Now stretching its gull-wings out on either side of his heartbeat. And he'd never before or since...
2 tags
Gately's sitting here in this depressing kitchen interfacing with death. Death is explaining that Death happens over and over, you have many lives, and at the end of each one (meaning life) is a woman who kills you and releases you into the next life…Death says the woman who either knowingly or involuntarily kills you is always someone you love, and she's always your next...
2 tags
No! No! Any conversation or interchange is better than none at all, to trust him on this, that the worst kind of gut-wrenching intergenerational interface is better than withdrawal or hiddenness on either side.  —Infinite Jest, pg. 839
2 tags
His last resort: entertainment. Making something so bloody compelling it would reverse thrust on a young self's fall into the womb of solipsism, anhedonia, death in life. A magically entertaining toy to dangle at the infant still somewhere alive in the boy, to make its eyes light and toothless mouth open unconsciously, to laugh. To bring him 'out of himself,' as they say. The...
2 tags
Are they words if they're only in your head, though? —Infinite Jest, pg. 837
2 tags
Infinite Jest about Infinite Jest in Infinite Jest
…it wasn't just the crafted imitation of aural chaos: it was real life's real egalitarian babble of figurantless crowds, of the animate world's real agora, the babble of crowds every member of which was the central and articulate protagonist of his own entertainment…the complete unfiguranted egalitarian aural realism was why party-line entertainment-critics always...